Ah, Valentine's Day. The most polarizing holiday of the year. You either love it or you hate it...and I sure do love it! And not just because I'm married. (OK that's a lie. It probably is because I'm married.) I know that the holiday is probably just some made-up scheme to get people to spend more money. But. BUT. Honestly, I'm OK with having one day that reminds couples (especially boring married couples) to get a little romantic. It doesn't mean you shouldn't make an effort to make your special someone feel special year-round, but Valentine's Day just puts it on our radar and helps us to be a little more intentional.
At the end of the day, I'm all about celebrating love. And whether you are celebrating Valentine's Day with your significant other or your best friends, why not shower them with some Valentine's Day gifts? I've put together a gift guide for those of you still struggling to find that perfect gift.
1. My M&M's
I'm not even sure where I first heard about how to personalize your own M&M's, but I'm sure glad I did! Take the traditional candy gift up a notch by putting your own personal touch on it. With My M&M's, you can put text, graphics, and even photos on each bite-sized chocolatey treat! You customize the entire order from the colors to the messages on each treat. I ordered a bag for my husband one Valentine's Day and he loved them! I made a package of red, white, and pink candies with my own Valentine's Day sayings printed on them. The hubby loved them and I loved that I got to put a creative spin on a traditional gift.
If you've been following my blog for a little bit, you'll also remember that I used My M&M's as favors for my friend's bridal shower...
Seriously, you can use My M&M's for weddings, baby showers, bridal showers, birthday parties, and of course...Valentine's Day! And you're in luck because right now you can
enjoy 10% off $40+ now through 2/14. Use code VDAY10.
2. Mr. & Mrs. Collection from DaySpring
OK, seriously, the Mr. & Mrs. Collection from DaySpring has the cutest gifts I've ever seen. Like, ever. Mr. & Mrs. mugs? Mr. & Mrs. notepads? Love notes? Coupon books? I can't even handle the matchy-matchy, lovey dovey cuteness. I want it ALL.
I stumbled upon DaySpring when I was searching for a bridal shower present for my friend. Once I found the Mr. & Mrs. collection, I knew I had struck gold. It took all of my self-control not to spend all my money on gifts for myself! If I had to pick a favorite? I would have to say the Mr. & Mrs. mugs. They are just too adorable for words.
Now that it's Valentine's Day, I can go back and look at what would make a great gift for my hubby. How can anyone not fall in love with the super sweet and romantic designs? Sigh. Take a look through all of their items and I guarantee you will find something perfect for your spouse or spouse-to-be.
And just in time for Valentine's Day, you'll get
20% off All Gifts purchased with the code: 20offGIFTS.
3. Prints from Witty Kitty Creations
Prints are all the rage right now and I'm ready to jump on the bandwagon this Valentine's Day. The blogosphere has introduced me to so many talented artists and graphic designers who produce some amazing pieces that make me want to pull out my wallet. One of those incredible talents is my very own friend Shellby who owns Witty Kitty Creations, an Etsy shop that sells prints, calendars, and greeting cards. Wouldn't one of her prints make a great gift for Valentine's Day?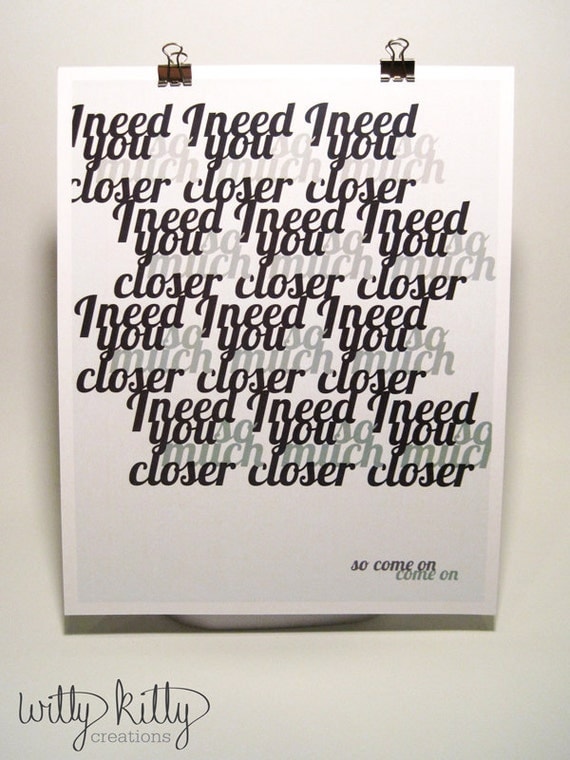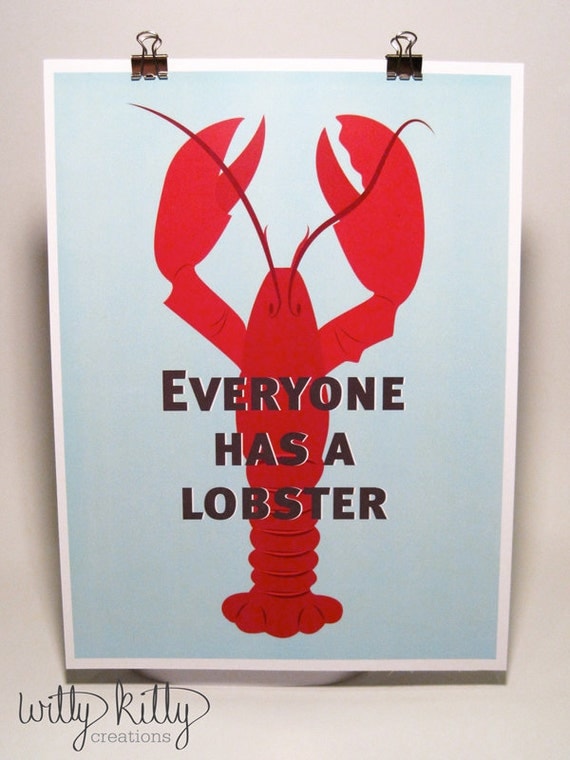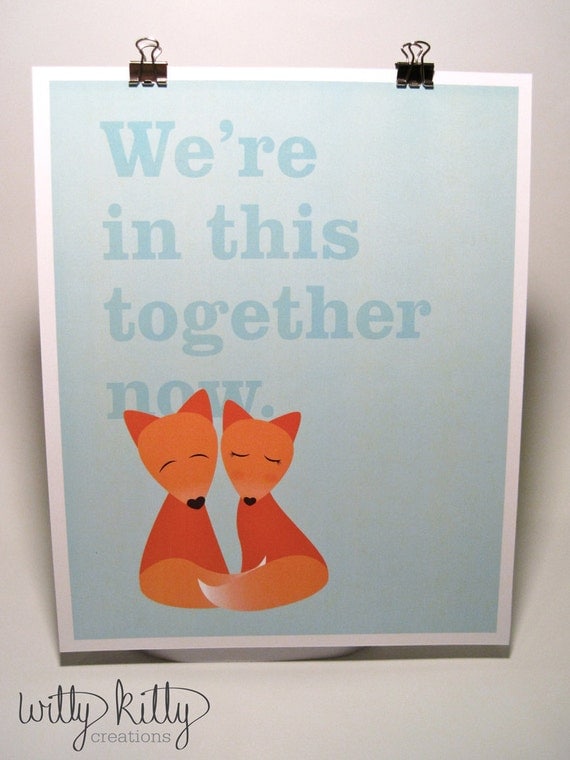 (Yes, Friends fans, that lobster print is definitely inspired by a quote from Phoebe Buffay!)
Put one of these prints in a cute and simple frame for a perfectly sweet Valentine's Day gift that also supports a small business owner! I'm absolutely crazy about the Foxy Love print and all of Shellby's wonderful designs!
And in the spirit of Valentine's Day, Shellby is giving away one set of her Valentine's Day cards for FREE to one lucky winner! It's so easy to enter and if you win, you get to choose between these two card sets: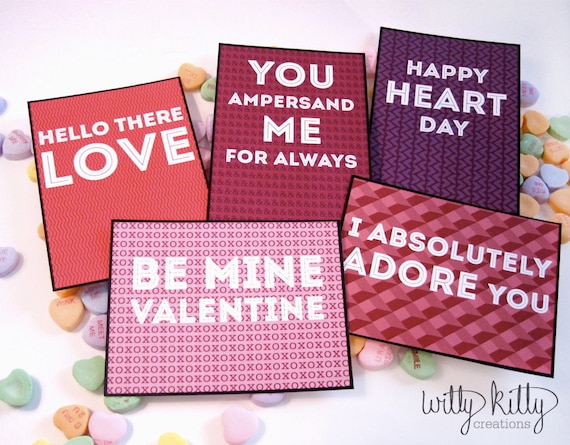 ILLUSTRATED VALENTINE SET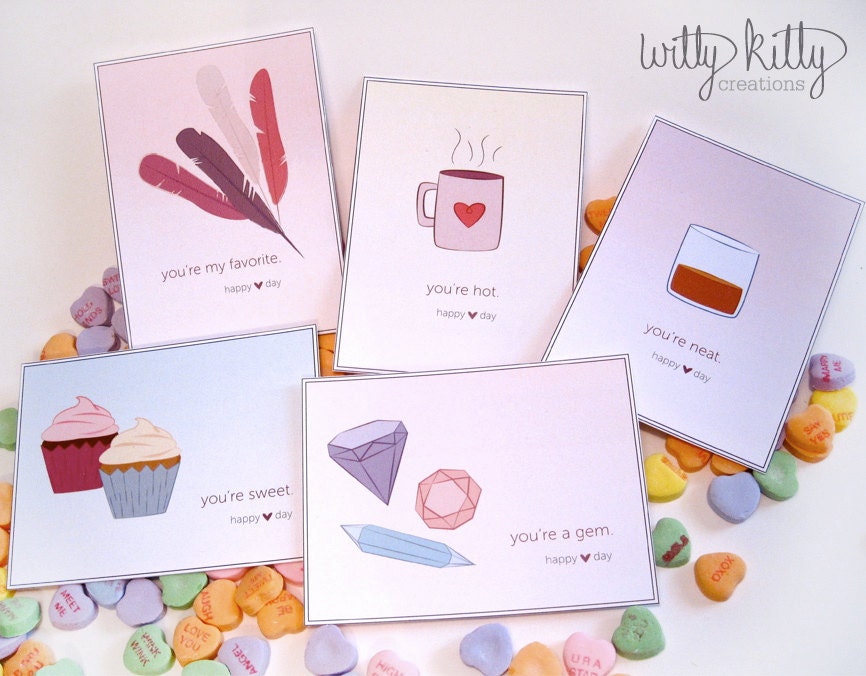 Wouldn't you love to send your sweetheart one of these fun and unique cards? Enter now through Saturday night for your chance to win! Winners will be announced on Sunday! Good luck!