Confession time: Sometimes I miss MySpace. There. I said it. Music and sparkles on my page. No obnoxious News Feed. And most of all, those amazing MySpace quizzes. Don't act like you didn't love filling those out. All those random questions! All that useless knowledge about your friends! My days on the internet were spent answering the important questions in life: What was my favorite color? What was my spirit animal?? BSB or *NSYNC????
Maybe that's why I love the Me, Myself & I link up. It's a fun way for me to cling to the glory of MySpace. Here it goes!
1. What is your favorite season? Summer. Hands down. Long, sunny days. Excursions to the beach. No sweaters. Sigh. I miss it so much already.
2. Talk about a moment that changed your life.
Is it cheesy/cliche/predictable that the first thing that comes to mind is my wedding day? I mean, it was a pretty big deal. People have their own opinions about the institution of marriage. And that's fine. Marriage is not for everyone. But that doesn't mean that marriage hasn't changed my life. And not in a creepy "I was nothing before I got married" way. But in a way that acknowledges that marriage does change things and change people and has changed me. Which reminds me, I haven't done a blog post about June 18, 2011 yet. Hmmm. I might have to do something about that!
3. If you could be any crayola crayon color, what would you be and why? Anything with glitter. Obviously.
4. Describe yourself as a superhero: Superpower? Name? Sidekick?
If I had a superpower, I would want the power of teleportation for sure. I would just want to snap my fingers and be in a different place whenever I wanted. Not sure about a superhero name. My sidekick would be all the time I saved by not having to travel anywhere.
5. If you had all the money in the world and could only shop at 3 stores, where would you shop?
BCBG Max Azria, Sephora, and Tiffany's. Hey, a girl can dream, right?
OK, I know it's not Tuesday anymore, but I'm still linking up!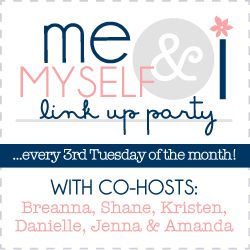 CALL FOR GUEST POSTS: This is an incredibly busy season for me right now and I need some guest posters to fill in over the next few weeks. If you would like to guest post for all things beautiful, email me and let's chat. Maybe you have an idea that would be a good fit for my blog. I'd love to start a conversation with you!